Should You Invest In Rapid eLearning Services?
Hiring the right rapid eLearning services can make the development process even more, well, rapid. But speeding things up isn't the only reason to choose an outsourcing partner. In fact, there's a long list of items that help you make a strong business case. Best of all, it benefits every department, from accounting and HR to customer service and sales, thanks to the cost savings, lighter L&D workload, and high-quality online training materials. So, let's look at 8 undeniable perks that rapid eLearning design services can bring your business.
Top Perks Of Rapid eLearning Services
1. Reduce Development Costs
Rapid eLearning is generally more cost-effective because it involves less development time and seat time. You also repurpose existing materials instead of having to create everything from scratch. Another cost-cutting perk is reducing L&D payroll expenses since there's less work involved, particularly when you hire an outsourcing partner to tackle certain tasks. That said, you shouldn't underfund your outsourcing project or the L&D department. Rapid eLearning still requires planning, organization, and content development, even if it's converting resources from Flash to HTML5 or uploading pre-built assets into a template.
2. Rapid Turnaround
Content providers who specialize in rapid eLearning know all the pitfalls to avoid. They also know how to develop content on a tight timeline, given their vast amount of experience. However, you should clarify deadlines and milestones with your outsourcing partner to avoid potential headaches. Is the project divided into different phases? How much time will each task take? And is there a backup plan to avoid launch delays?
3. External Expertise
One of the most convincing reasons to invest in rapid eLearning services is to tap into their niche expertise. They've been there, and done that, so they know how to streamline the process. Plus, they have a tried and tested approach that involves minimal experimentation. Then again, they should be willing to get creative and come up with innovative solutions to your L&D challenges. Another crucial consideration is their team's skillset. Who will be working on your project, and what are their specialization areas?
4. Identify Hidden Gaps
When you're too close to something, it's difficult to see the flaws. Maybe you're weary from evaluating the stats and reports time after time, or you aren't aware of the common L&D gaps to look for. A rapid eLearning design company offers a fresh point of view. They're "outsiders" who can assess your strategy objectively and spot hidden pain points, then help you launch an effective rapid eLearning program to address them.
5. No Software Learning Curve
A common myth associated with rapid eLearning is that it's plug-and-play. You simply convert existing content or add text to a template, then you're good to go. In reality, there are multiple tools involved, including eLearning authoring software and a Learning Management System (LMS). Outsourcing reduces the learning curve because the content provider has already mastered their systems. They know all the features and how to use them to create high-quality courses. That said, you may still have to invest in your own tools for content upkeep and to develop your own assets. For example, a rapid authoring tool with a multimedia library so that you can update resources and expand on existing courses. A user-friendly LMS is also a worthwhile investment since you need a platform to deploy and track your L&D program.
6. Improve Employee Engagement
The right rapid eLearning outsourcing partner works with you to develop relevant resources, namely, online training content that speaks to your staffers and boosts engagement. In short, they create high-quality content in a fraction of the time. This includes customizing templates, incorporating your branding, and refreshing outdated assets. As a result, employees get real-world value from the experience and form an emotional connection. This snowballs into higher employee satisfaction scores and lower turnover.
7. Reduce L&D Workload
Your L&D team is probably stretched thin as it is. They're already researching new topics, evaluating data, and creating fresh courses, and that's just a small portion of their to-do list. Outsourcing gives them more time for other job duties and lightens their workload. They still must collaborate with content providers to achieve the desired results. However, third-party experts pick up the slack. For example, your rapid eLearning services provider takes care of content conversion so that your L&D staffers don't have to worry about reformatting those PowerPoint presentations and adding interactive elements. Thus, they're more likely to stay with your organization and broaden their skill sets.
8. Increase ROI
Many organizations avoid outsourcing because they assume it's more expensive than in-house development. In actuality, hiring an eLearning content provider can help you improve ROI and stretch resources. For example, you can reduce L&D payroll, improve team efficiency, and decrease turnaround time. Another profitable perk is stress-free maintenance. Your team spends less time revising and updating content because the outsourcing company gives you a solid foundation to build on. All the content is already in the best format and they've used customizable templates, so it's easier for them to add new elements and make changes later on.
Conclusion
The prologue to all of this is that you need to find the right outsourcing partner for the task. All these benefits hinge on the provider's industry expertise, tech know-how, and design skills, as well as a variety of other factors like time management and creativity. Luckily, our exclusive online directory has the top rapid eLearning services for your niche, including companies that specialize in eLearning translation and convent conversion. You can even filter results to narrow the options and quickly qualify vendors.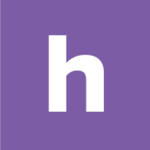 Homebase
Make work easier. Running a small business has never been harder. Homebase helps with free tools to track time and manage your team.