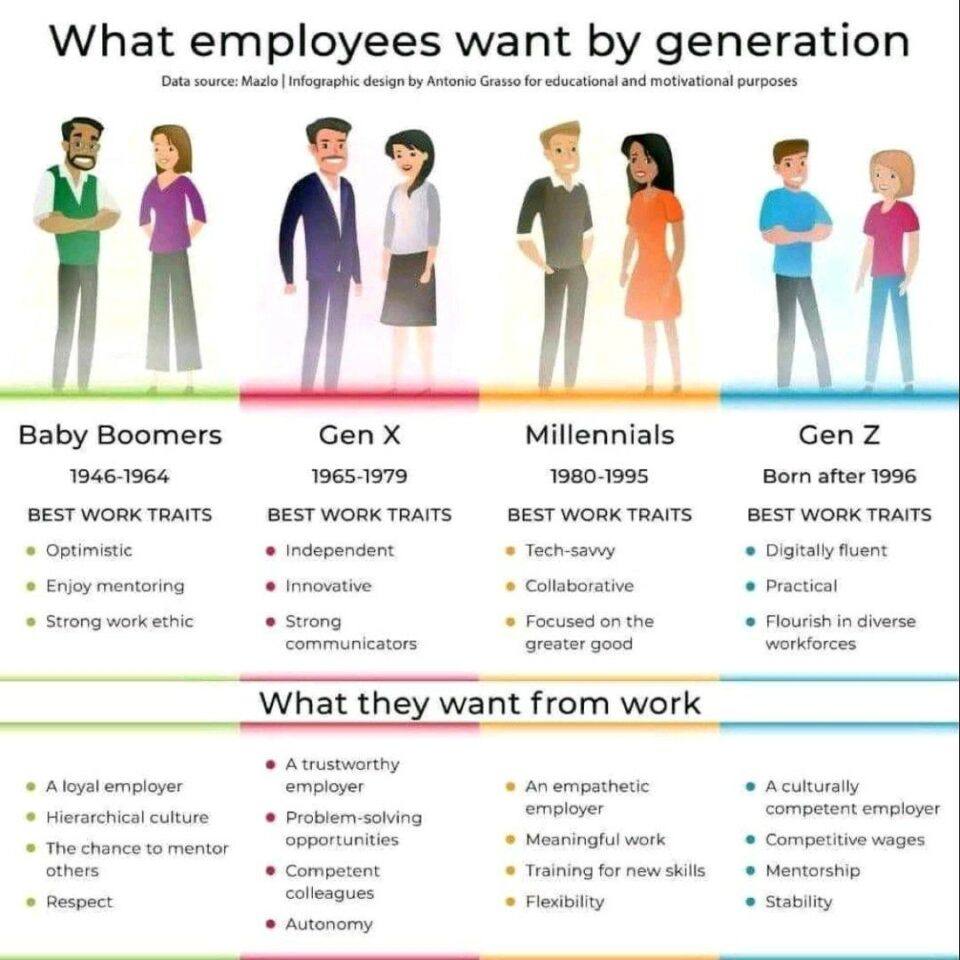 What Employees Want By Generation — Infographic
Baby Boomers 1946-1964
Best Work Traits:
Optimistic
Enjoy mentoring
Best Work Ethic
Gen X 1965-1979
Best Work Traits:
Independent
Innovative
Strong communicators
Millennials 1980-1995
Best Work Traits:
Tech-savvy
Collaborative
Focused on the greater food
Gen-Z Born After 1996
Best Work Traits:
Digitally Fluent
Practical
Flourish in diverse workforces
What do they want from work? You can learn more about what employees want in terms of culture and the leadership response to it in our latest, revealing Future of Work report, out now.

Copy code

The code has been copied to clipboard!